There are some television shows that are as good — and in some ways better — the second time around.
For example, I just finished watching all three Seasons of PERSON OF INTEREST with my 13 year old son. I'd already seen them, but was happy to watch them again. The second time around so many little things came clear, reminding me that the creators and writers of that series are damn brilliant. Whether they had it all planned or not, I have no idea. Any details that I might pull out for later in the series, I don't realize at the time. I see them later.
For example, I had no idea that Senator Jonathan Paxton would come back after LOVE ME TO DEATH. But when I was writing SILENCED, I realized that there was a lot more to explore with this character. He ended up being a character in SILENCED and STOLEN. Many of my books are like that. In DEAD HEAT something happened near the end that one reviewer caught … but I don't think most people did. I didn't realize it until I read the final page proofs, but then I became excited because it sets up the next two books perfectly 🙂 In the Max Revere series, one almost flip comment in book one leads to a pivotal turning point in book two. I think sometimes, my subconscious knows things I don't realize until I have to know it … weird, I know.
I also re-watched THE BLACKLIST recently. It was "fresher" in my head than PERSON OF INTEREST because the season had just ended. (And can I say that the Emmy's totally screwed it up not giving James Spader a nomination. Really, he deserved it as much or more than anyone else, except maybe Matthew McConanahy for TRUE DETECTIVE.) Because the whole season was fresh, I could focus on the little hints and clues I'd missed first time around. And everything I believed the first time holds true. There is so much they can do with this series, I can hardly wait 🙂
And now, I'm re-watching ARROW with my sons. I knew they'd like the show, but they LOVE it. I didn't have fond thoughts about the first half of season one, but now that I'm seeing it again, I appreciate it much, much more. There were some rough spots, which is what I saw initially, but considering the story arc as a whole, I can overlook them. What I think is sort of interesting, and may be a "boy vs girl" preference, but my boys absolutely LOVE the flashback scenes, while I thought they were interesting, but glad they were short. My boys wish they were longer.
On my schedule for the Fall: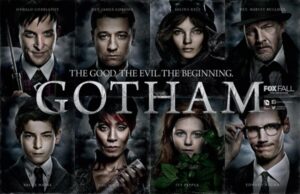 GOTHAM (9.22) — I've loved the previews of this show and hope it's as good as it promises.
SLEEPY HOLLOW (9.22) — I liked last season of this new show. I didn't think I would, and it's not my favorite, but it's worth watching season two. I hope they do more with Abby's sister, she's a great character.
THE BLACKLIST (9.22) — Yeah. Can't wait. It was my favorite new show since JUSTIFIED.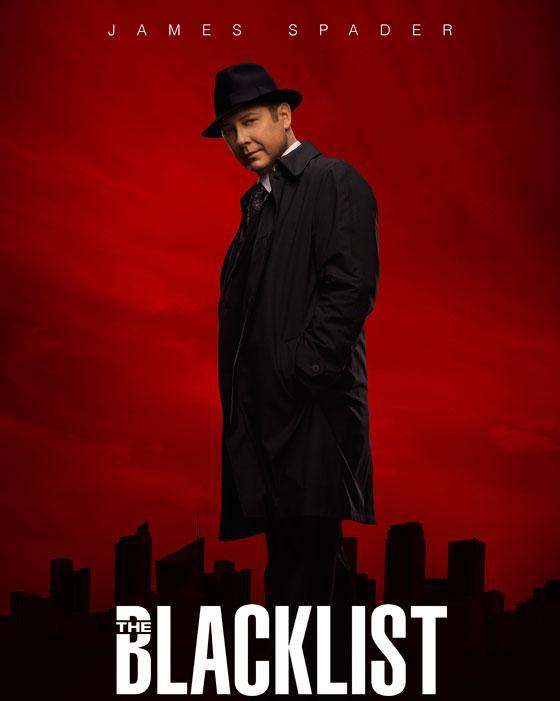 PERSON OF INTEREST (9.23) — A show that is steady and true and keeps me guessing and interested. Love the characters, and the season finale rocked — all the main characters on the run from the new surveillance system. Fun!
NCIS (9.23) — I lost interest in NCIS the season before Ziva left. They made some dumb story decisions, and the characters acted out of character. I almost didn't watch season 11 … but caught it on re-runs and after the first half, they are almost back to where they used to be. I don't think it'll ever be as good as the first 8 seasons, but I'll still watch it. Won't be at the top of my list, but it's there.
NCIS: New Orleans (9.23) — Okay, I didn't like the LA spin off, but I love, love, love Scott Bakula, and the two-part episode in the middle of NCIS was really great. I'm looking forward to this show more than the original NCIS. Crossing my fingers that it's good.
LAW & ORDER: SVU (9.24) — Still a great show. It's all about character. Every time I think I won't watch it again, I find myself hooked.
BONES (9.25) — After an awful Season Six and mediocre Season Seven, they bounced back. Almost as good as it used to be. And the second finale was fantastic, too — can't wait to see what happens! Booth arrested!
CASTLE (9.29) — Happy Birthday to me! Yes, I'm still going to watch this show though they TOTALLY BLEW the season finale. Really. Awful, awful story choice for the writers. I don't say that lightly. They should have let the wedding happen before disappearing Castle. I hope they can make it up, because I don't see how they're going to get back into our good graces. But because I love the characters, I'm willing to give them the chance.
FLASH (10.7) — New show that has lots of potential (ARROW spin off) that both my sons want to watch (hence, the ARROW marathon this summer.) I'm optimistic. I love superhero shows and still miss HEROES.
SUPERNATURAL (10.8) — After two awful seasons (6 & 7 — hmm, similar to BONES), SUPERNATURAL has picked it up again and I'm looking forward to the new season.
ARROW (10.8) — Love this show. Guilty pleasure. I love watching the choreography because it really helps me in my own fictional fight scenes.
GRIMM (10.24) — bummed this starts so late! Another show that really picked up after the first half of season one, another favorite of my boys, and one of my favorites. I've seen all three seasons twice and really enjoy it. Great season finale, and I love the new female Grimm, Trouble. Great character, I hope she stays for Season Four!
What good shows have I missed? Anything new coming up this Fall I should at least DVR? What show are you most looking forward to?