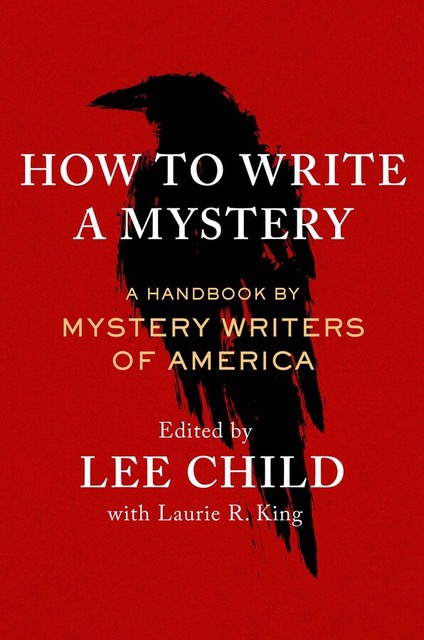 April 24, 2021

ISBN-10: 1982149434
ISBN-13: 9781982149437
*afflilate link
* This site contains affiliate links to products. We may receive a commission for purchases made through these links. Specifically, this site is a participant in the Amazon Services LLC Associates Program, an affiliate advertising program designed to provide a means for website owners to earn advertising fees by advertising and linking to amazon.com, audible.com, and any other website that may be affiliated with Amazon Service LLC Associates Program.
How to Write a Mystery: A Handbook from Mystery Writers of America
From the most successful mystery writers in the business, an invaluable guide to crafting mysteries—from character development and plot to procedurals and thrillers—a must-have for every aspiring mystery writer.
Mystery Writers of America (MWA) is known for providing unparalleled resources on the craft, art, and business of storytelling, helping writers of all levels improve their skills for nearly a century. Now, this new handbook helps authors navigate the ever-shifting publishing landscape—from pacing, plotting, the business side of publishing, to the current demand for diversity and inclusivity across all genres, and more.
Featuring essays by a new generation of bestselling experts on various elements of the craft and shorter pieces of crowd-sourced wisdom from the MWA membership as a whole, the topics covered can be categorized as follows:
—Before Writing (rules; genres; setting; character; research; etc.)
—While Writing (outlining; the plot; dialogue; mood; etc.)
—After Writing (agents; editors; self-pub; etc.)
—Other than Novels (short stories; true crime; etc.)
—Other Considerations (diverse characters; legal questions; criticism)
Also included is a collection of essays from MWA published authors—including Jeffery Deaver, Tess Gerritsen, and Charlaine Harris—selected by bestselling authors Lee Child and Laurie King and arranged thematically answering, "What piece of writing advice do you wish you'd had at the beginning of your career?"
Highly anticipated and incredibly useful, this new and trusted guide from MWA's experts provides practical, current, easily digestible advice for new and established authors alike.