I love baseball. Growing up only a few miles from Candlestick Park meant growing up a Giants fan. Though we didn't go to more than a couple games a year, I loved being at the park. More, though, I loved listening to baseball on the radio. My grandma religiously listened to the Giants every day, and if they played when I was over there (which was often), I listened with her while we played card games. Those afternoons are some of my favorite memories growing up.
Recently, I realized that I've incorporated a lot of baseball teams into my books, but only one major character is a San Francisco Giants fan (Elle from COLD SNAP.) This may have to do with my characters growing up in different areas. So think about this, I dug deep into my memory to see if I could remember which books I mentioned baseball, and which teams are my character's favorites.
The Kincaid Family settled in San Diego after moving all over the country, and their team is the San Diego Padres. Patrick played baseball in college and might have had a shot at going to the pros, until he changed his focus and became a cop.
So putting Patrick with Elle the Giants fan was a lot of fun.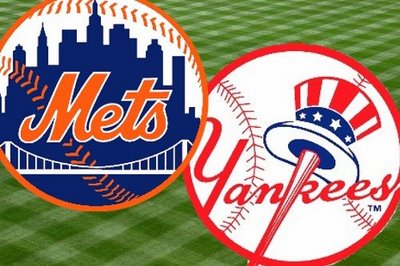 In KISS ME, KILL ME I introduced FBI Agent Suzanne Madeaux, who ended up being a character in STALKED and STOLEN, and is featured in a short story ("Their Night Off") in the upcoming RWA anthology (along with her boyfriend Detective Joe DeLucca.) Suzanne is a die-hard Mets fan. Win or lose, she'll be at every game she can fit into her schedule.
Funny thing about how Suzanne became a Mets fan. Being from the West Coast, when I think "New York baseball" I think Yankees. So in my first draft, I wrote that Suzanne was a Yankees fan.
My editor was not amused.
"She should be a Mets fan." I asked around. Other New Yorkers felt Suzanne should be a Mets fan as well. In fact, according to one person at my old publishing house, "Real New Yorkers are Mets fans."
I don't know how true that is, but I changed Suzanne's allegiance real quick. And in STALKED, she investigated the murder of a true crime writer who was killed in the parking lot of CitiField.
In the Moreno & Hart Mysteries I co-write with Laura Griffin, my character, P.I. Scarlet Moreno, is an Angels fan. She loves baseball and lives above a sports bar in Newport Beach. Her friend and mentor, Lieutenant Hank Riley, is a Dodgers fan. So is Scarlet's father and Diego, the bar owner. After all, they're all from L.A. But I couldn't in good conscious (as a Giants fan!) have one of my main characters root for the Dodgers. It just isn't in my nature. 🙂
In one of my novellas, MURDER IN THE RIVER CITY, my heroine's grandfather collected autographed baseballs. The story revolves around the murder of his bartender and his collection of baseballs, which were stolen in the robbery.
In NOTORIOUS, Max isn't really into sports, but her personal assistant and sometimes bodyguard David Kane is a Mets fan. Though originally from the San Francisco area, he developed an affinity for the Mets while in the Army. Don't know why yet — maybe there's a story behind it, maybe there isn't. But David's daughter is a Giants fan, and David gifted her with tickets to a Mets/Giants game.
Eventually, I'm going to have to broaden my baseball palette, so to speak. There are more teams out there than the Giants, Dodgers, Padres, Angels, Mets and Yankees. I might have even used one or two … except after writing 24 books, I'm forgetful. Maybe, now that Sean and Lucy are settled in San Antonio, they should start rooting for the Rangers (though Globe Life Park is more than four hours away.) Lucy enjoys baseball, but isn't a pro-active fan, but I'll bet Sean would enjoy taking a mini-vacation and buying great seats for a Padres-Rangers game. Of course, knowing Sean and Lucy, they'd quickly become immersed in a murder investigation …
Personally, I'm thrilled the Giants are doing so well to begin this year, even though they just dropped 6 of their last 7 games (THREE of them in the 9th inning!! Argh!!) I can only hope they regain their great ball. Because as everyone who's a fan knows, things can change fast — in baseball and in books!