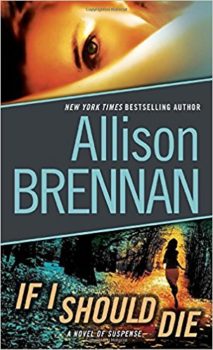 Lucy Kincaid Book #3
November 22, 2011
Ballantine Books
Available in: Paperback, Audio, e-Book
*afflilate link
* This site contains affiliate links to products. We may receive a commission for purchases made through these links. Specifically, this site is a participant in the Amazon Services LLC Associates Program, an affiliate advertising program designed to provide a means for website owners to earn advertising fees by advertising and linking to amazon.com, audible.com, and any other website that may be affiliated with Amazon Service LLC Associates Program.
If I Should Die
A TRIP TO THE DARK SIDE
Aspiring FBI agent Lucy Kincaid and her P.I. boyfriend, Sean Rogan, are heading to the Adirondack Mountains for a pleasant romantic getaway when they detour to help troubled friends, owners of a new resort who are battling malicious vandals. After Lucy and Sean pursue an arsonist into an abandoned mine shaft, Lucy stumbles upon an even more heinous crime—and the perfectly preserved remains of its victim.
The only thing more disturbing than the discovery of the corpse is its sudden disappearance. While the local police remain skeptical, Lucy is dead certain that there's a connection between the sabotage at the resort and the murder—one that the less-than-neighborly citizens of Spruce Lake seem to have a stake in keeping hidden. Then, when a cold-blooded sniper targets Sean and Lucy, FBI agent Noah Armstrong enters the fray to ensure that more bodies don't hit the ground. Now three outsiders race to untangle a violent conspiracy before they end up like the rest of Spruce Lake's secrets: dead and buried.